Lyrics: Rockabilly Blues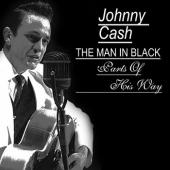 buy this album
Song: Rockabilly Blues
Released: 2011
Rating: no reliable rating yet...Please log in to rate this song.
Rockabilly Blues lyrics
I took a tour to Texas
And from Waco I called you
But day by day no answer
And I'm Big Bluebonnet blue
I'm singing and they're dancing
But I'm feeling Big D bad
I'm Sweetwater beat
And I'm Texas City sad

[Chorus]

The rhythm keeps me living
But have you heard the news
There's a sad song singer coming
With the rockabilly blues
It's hard to keep on singing
When you're lonesome to the bon
10,000 happy people but I'm in San Antone alone
One night stands and the man demands
That I get up and go
I'm Odessa desperate
And San Angelo low

[Chorus]

It's the same old tune in Temple
About the loving I ain't had
I'm getting Beaumont bitter
And Amarillo mad
I'm giving up on calling you
'Cause you're evading me
I'm coming home and if you're gone
I'm gonna be Tennessee free

[Chorus]
Popularity Rockabilly Blues
Reviews Rockabilly Blues
No reviews yet! Be the first to make a contribution!