Lyrics: Still No Air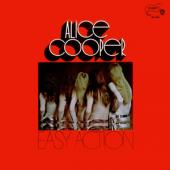 buy this album
Song: Still No Air
Released: 1970
Rating: 20.0 out of 100Please log in to rate this song.
Still No Air lyrics
Who says the earth is crumbling
And no sky is falling through
Sometimes, I just.. can't.. die

The world should be resembling
But not just right out of view
Hold eggs I like to fry

(fight)

Easy action
Got a rocket in your pocket
When you're a Jet, you're a Jet all the way
From your first cigarette to your last dying day

Who says the earth is trembling
And there's still no air

(1 - 2 - 3 - 4)
Whoa, easy action
Reviews Still No Air
No reviews yet! Be the first to make a contribution!